Folding design: small and convenient, only 3.6 inches thick, small size, it saves space, is very suitable for travel and trips, let us give you an unplanned.

Simple operation: This folding portable washing machine allows you to simply load 0.3 kg of clothes, fill it with water, set a timer, and start washing. Energy saving and environmental protection, saving water and electricity, it has a powerful suction cup, so there is no need to worry about shaking.

Design: It has a fully automatic cleaning function that makes your clothes super clean without residue and irritants. Suitable for those who can't use large machines, others like washing things alone or saving time to avoid going to the laundry.

Easy to carry: Mini washers are perfect for washing light clothes that require separate cleaning, such as ties, T-shirts, underwear and baby clothes. Suitable for dormitories, apartments, business trips, travel and other occasions.

Exquisite packaging: The folding mini washing machine comes with a beautiful suitcase and storage bag for easy carrying and gift giving.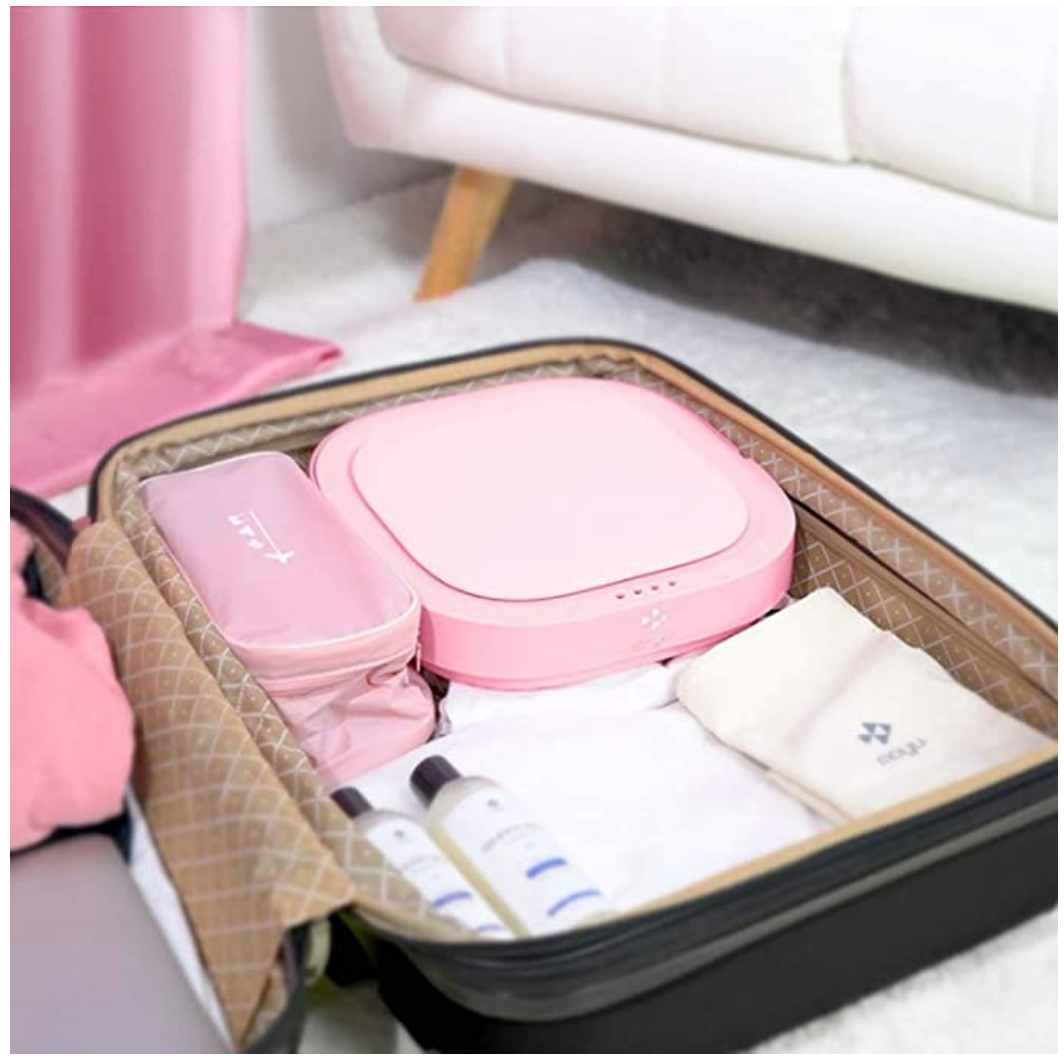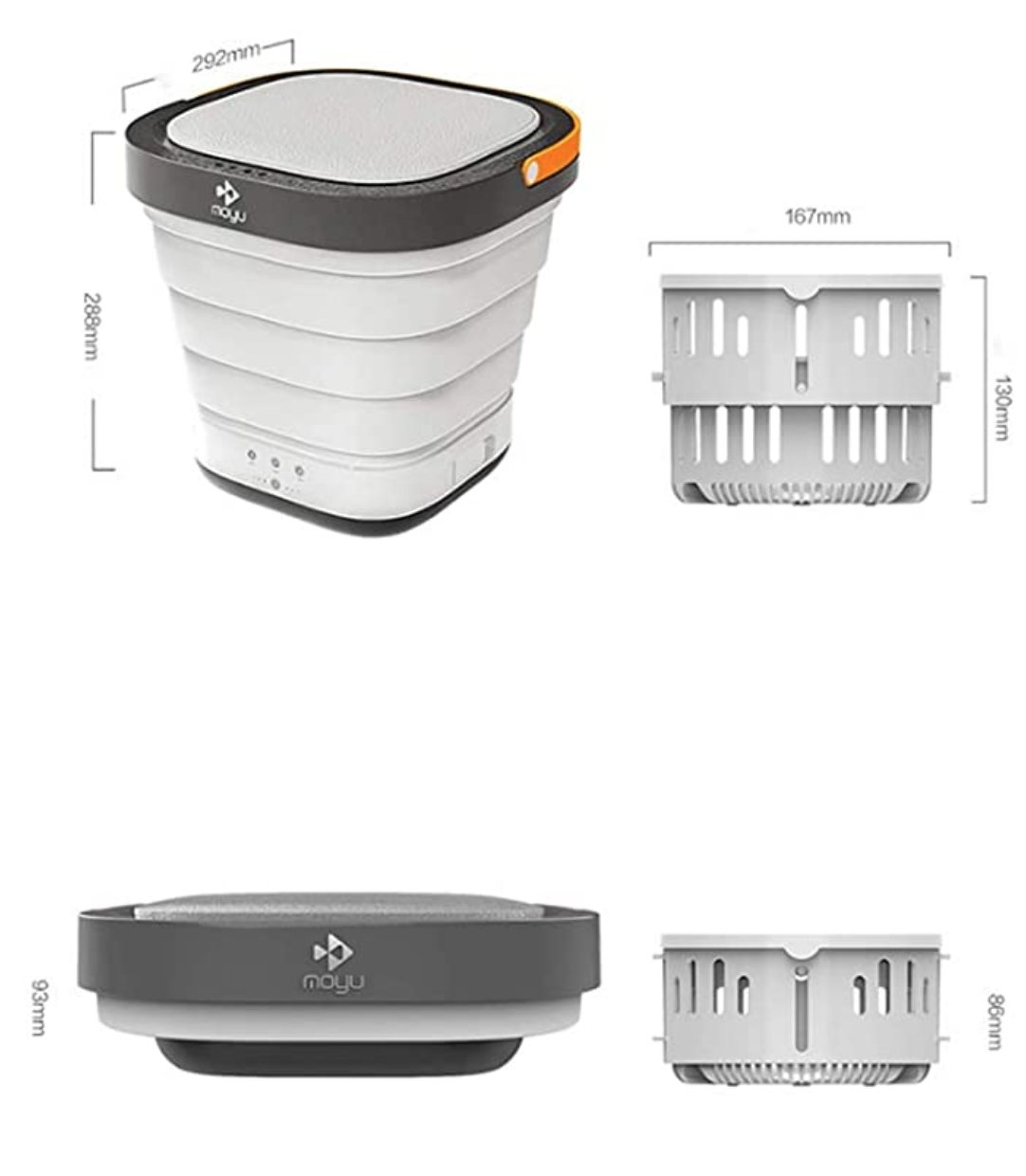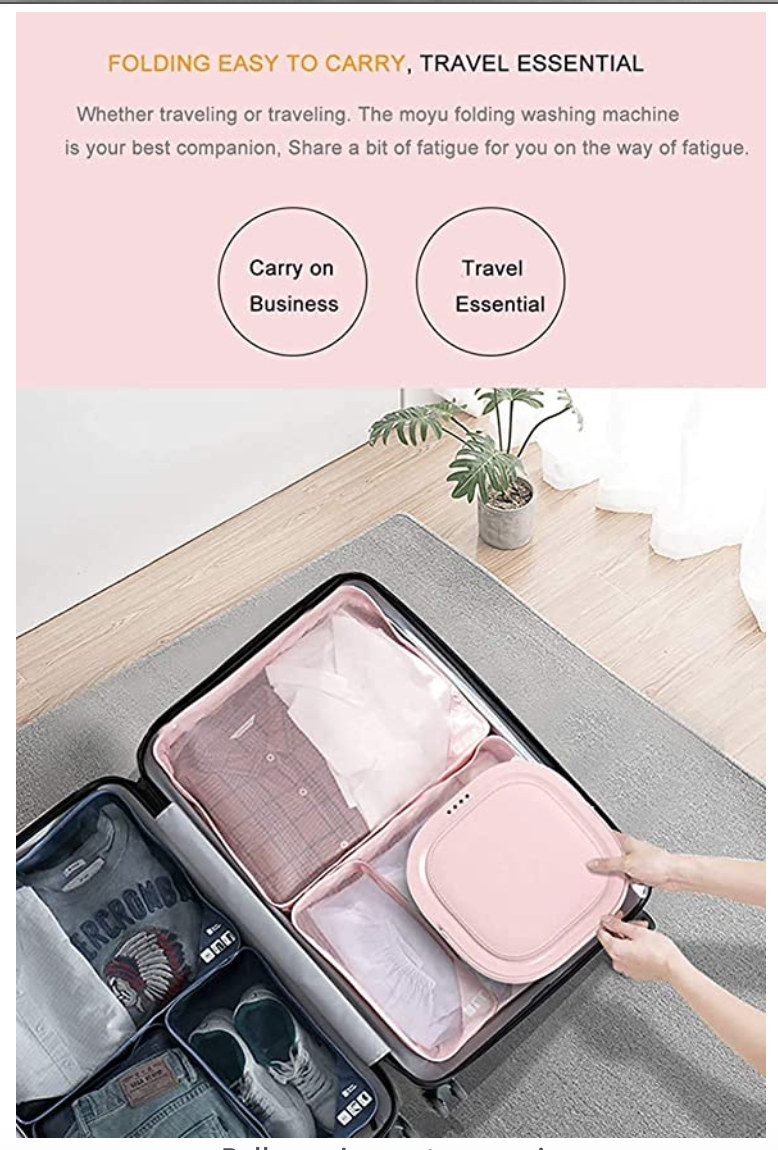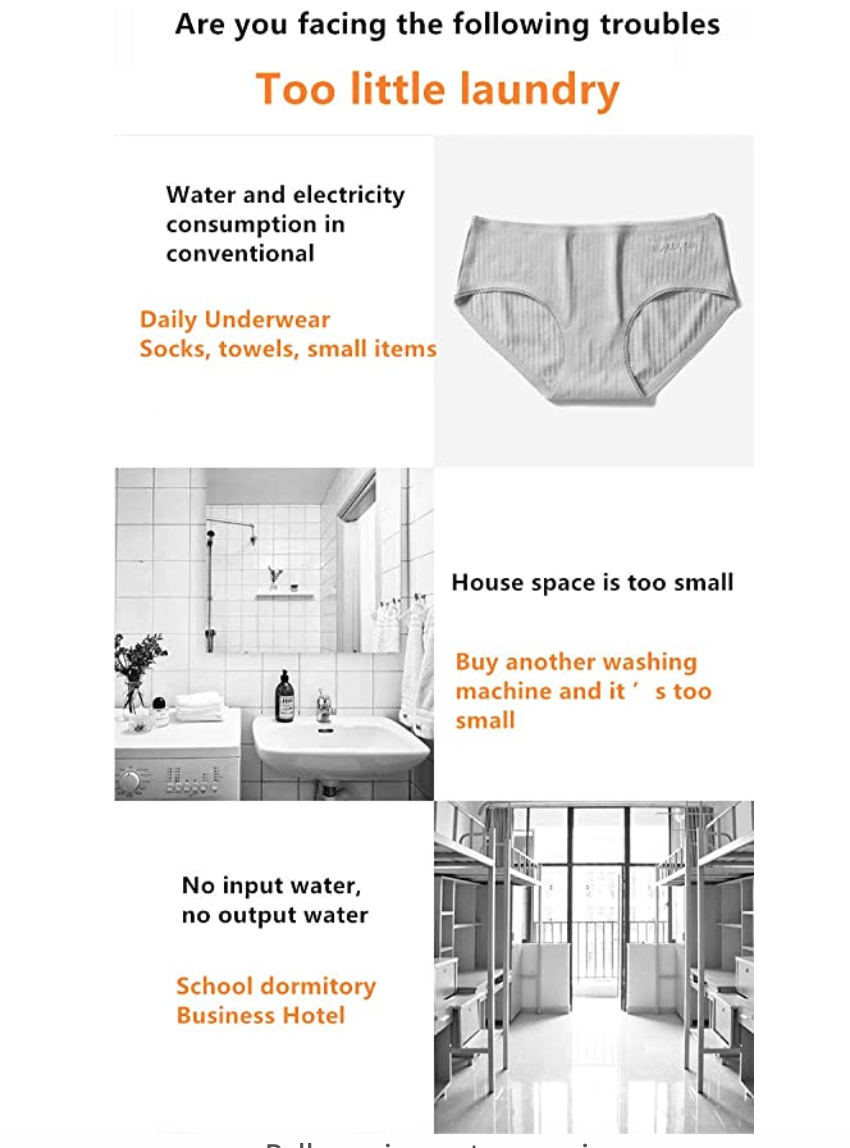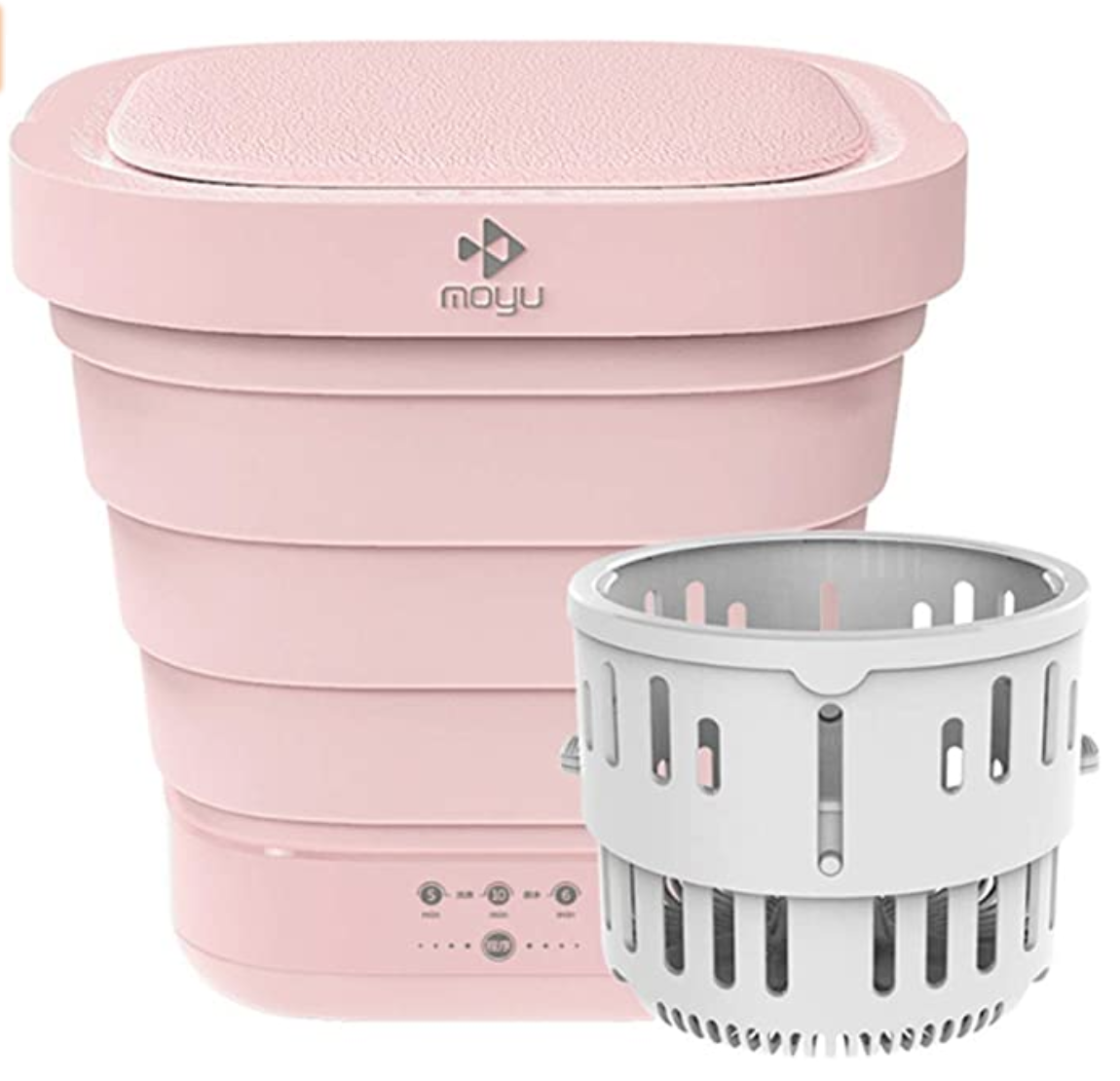 Brand name: MOYU
Voltage (V):110V- 220V
Power (Watts): 40W
Washing capacity (kg): 0.8 kg
Whether intelligent automatic: No (non-intelligent washing machine)
Drainage method: up and down drainage
Shell material: silicone
Certification: CE
Bath material: plastic
Power supply: Electricity
Motor type: ordinary motor
Installation method: portable/mini
Advantage:
1. Small size, foldable, easy to carry and place, suitable for family, student dormitory or travel by car.
2. Environmentally friendly materials, suitable for washing personal clothes, baby clothes, baby washing machines.
3. This product is not a fully automatic intelligent washing machine, which requires manual water injection and drainage. At the bottom there is a powerful suction cup, a waterproof touch button, a hidden buckle and a telescopic drain.
4. Equipped with a dehydration device to make clothes dry faster, surpassing other models, without dehydration defects.
5. The rated voltage of this product is compatible with 110V-220v. However, there is no English manual for the product, but we will answer all your questions. Customer satisfaction is our goal. Welcome to buy.