Check this out, the Life saver item, will save you time and effort of cleaning your drain constantly
This drain cover can prevent the sewer from stuck,can prevent the odor form sewer, so you can enjoy the fresh air home.
Advance Design
2 in 1 bathtub stopper and filter, anti-fouling, washable, can prevent hair and valuables from flowing down in the bathtub, and prevent unnecessary blockage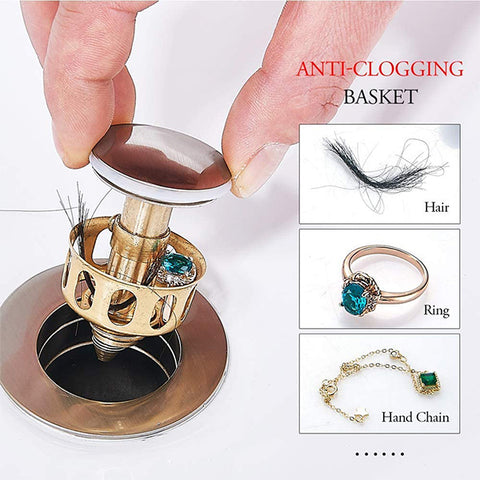 explosion-proof and crack-proof thick stainless steel, integrally formed, seamless and no water leakage.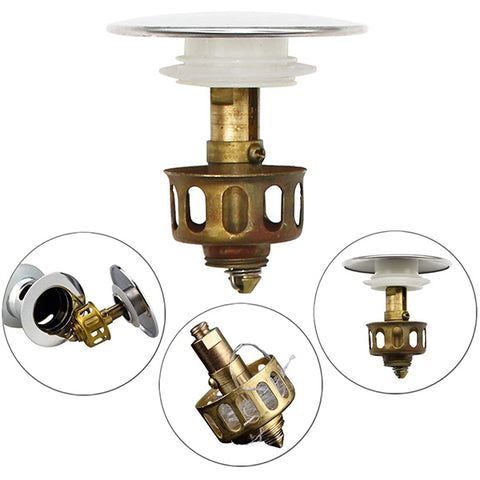 thickened stepped silicone gasket, no glue required, anti-oxidation and anti-leakage.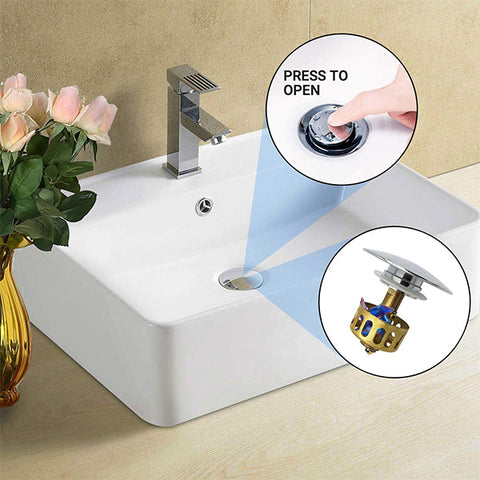 anyone can install the pop-up drain because of its simple structure, no tools are needed, just take out the old one and insert the bounce core to complete it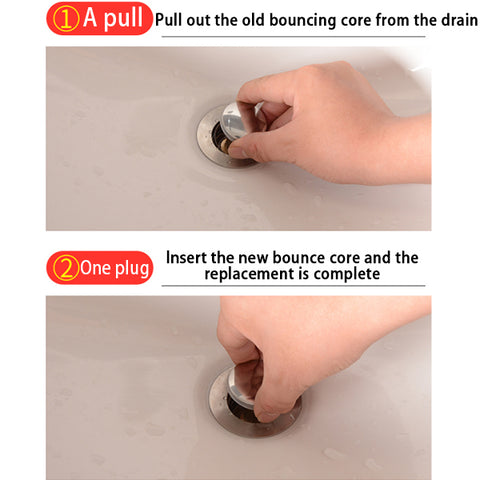 Material - brass material/silicone gasket
Size - Diameter 35mm(1.38inch)/Closed height 50mm(1.97inch)
Bouncing height about 60mm(2.36inch).
Weight - about 120 grams
Packing list
Package contains
1 x Universal wash basin bounce drain filter